LOVE LOST REFRAIN
children cry because they knew they'll get what they want
adults cry because they knew they won't get what they want

i'll always remember... this late afternoon...
it lasted forever.. n ended so soon..
u were all by urself.. staring up at the dark grey sky..

i was changed.

in places no one will find.. all ur feelings so deep inside.
was then that i realized... that forever was in your eyes.. the moment i saw you cry..

i wanted to hold u..wanted to make it go away...
wanted to know you.. wanted to make your everything alright...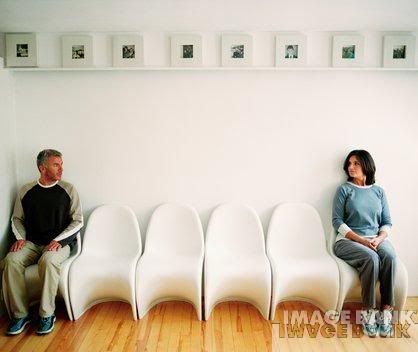 +first sight
everything happened so fast.. seemed just like yesterday ..when everything started..

went to MMU.. for orientation.. rush home to buy clothes n pack.. n get everything ready.. rush to be in groups. met Auds... bestest girl in the whole wide worlD.. still is. ..... ah.. same group with her.. supposed to do a performance for the OCs... did snow white.. i was the one carrying scenes..

n he was in the audience then.

.. was a time when he was sitting right behind me when theres a quiz going on..i was totally sick with every damn thing in the orientation week.. terrible power hungry OCs.. too much socializing.. n those who knew me probably knew how i look like then.. sulking long black face.. sitting vv low on the chair.. a quiz between the 4 faculties.. n Alice was our speaker.. frequent speaker i mean.. n he was so noisily encouraging those around him to go out n answer..

honestly i was pretty annoyed at everybody. including him.. oh who cares if other faculties win.... doesn't determine first class honors degree... so why BI Ba BI BA about the answers. n theres this really annoying question about why spectacles are better than contact lenses. ugh.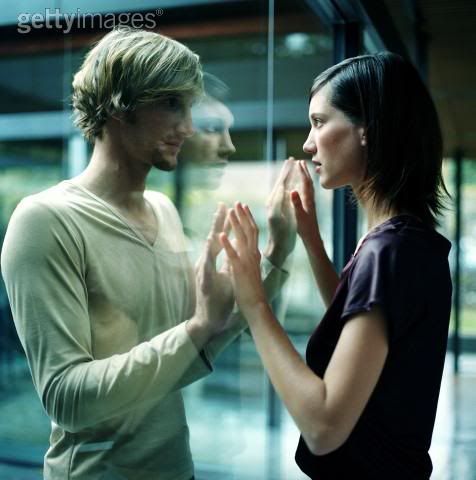 +first encounter
orientation over. classes on wednesday...first class.. english.
waiting for the teacher. then she came in.. late..

n then he came in. later somore. n sat next to me.. i greeted him 'morning'.. n he replied the same.

n then the teacher get us to write any questions that we wanted to ask strangers but do not dare to ask them..n then she got us in 2 circles.. one inside the other. n made one circle turn one direction.. n the other another direction sothat we would be facing different people at intervals.. n we go on... turning each time we answer a question that she read out..

anyway.. for curiousity sake.. yes i m the annoying one who went poetic in questions. i asked " if beauty and personality changes with teh sands of time, what would u look for in ur lover?" ..

so.. back to the topic.. when we finally turned to meet each other.. we got this question " how many times did u fall in love before?"

... that time i was still with jx... obviously i answered ''one"...

while he. hmph. he..
he counted FINGERS. n answered "five" waliu. ..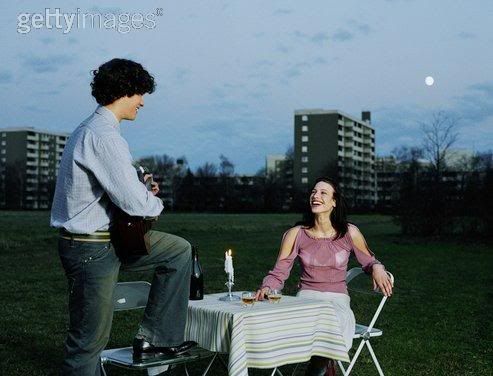 +first chat
days went.. n passed.. classes.. as usual..

once.. i went to CF with Auds.. saw him there.. late again.. and there was a music camp available that time.. when i went out to find out more after everything is over.. n talked to him a little.. found out that he is into music.
then found out he wanted to make a band.
then told him i m a pianist.
n we exchanged phone numbers.
one day..during Design Appreciation.. he came in late again.. with a laptop. n forgotten to turn off his volume.. so during the intro for windows.. everyone stared at him... including me. n i realized. oh! his wallpaper n mine are exactly the same!!

after classes.. somehow bumped into him .. n i told him that i got the same wallpaper as him.. n he chatted with auds about christian music.. while i lag behind...sob sob..

n i tried to chipped in by "yalor..." "yealar.."..hahaha.. .. bought an ice cream below my block while they still talk non stop.. aih. then Auds went up to hostel.. while i wanna go library... n somehow.. we ended up talking in front of the library for hours.. 3 hours. i think.. until maths class..

talking to him is so comfortable.. i dun get agitated by the fact that he is a guy.. um.. i m not trying to say that he is not.. but.. stil.. um.. u get wat i mean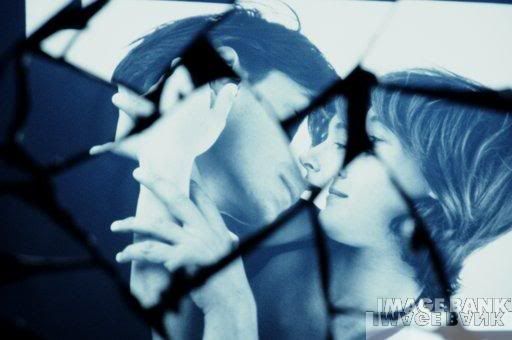 +the inevitable happened
he told me there's an audition available for the theater club later at night.. n i told him there's a choir at night too.. n he told me how his choir group in PD won lots n lots of awards. he tolD me all his dreams.. all his ambitions.. everything.. n i told him everything. minus jx.

when night came. i accidentally left my wallet at the library.. n by the time i realized its gone.. n by the time i rushed there.. all the money inside is gone. 30 bucks.. gone.

i went to choir because fel was dragging me... ish..haha.. i called him.. n tell him that i m at choir.. he came.. specially for me.. i was already suspecting that time...n he said that we could go audition tomoro.... hehehe..

ok. after choir.. was so hungry.. but penniless.. n he wanna buy me supper.. agreed to that provided i buy him lunch tomoro.. during supper.. the worst happened.

...while eating n laughing n chatting.. suddenly jx called.
i didn't wanna pick up................... but i forgotten.. i set it to auto pick up after 5 seconds.. n he heard everything we said. heard me talking to a guy.
so i picked up.. n he hung up on me..

we couldn't eat after that... he called again.. n argued with me heatedly.. he walked away.. to give me space..

after that. i apologized.. first meal together.. thing like this happened... somehow ashamed i couldnt handle my personal life properly..

the next day..
lunch.. he was late again... that time i remember he always got stomach problems.. things was fun then.

during audition.. fel n him dragged me along... sob.. n 3 of us ended up signing up for audition even though we r there to watch only..........

wa.. i so scared man..

during the audition.. we are supposed to go in one by one.. n just talk about anything at all.. while they say out an emotion n we have to act it out. i went in and started babbling about jx..cuz my emotions for jx is still vvv strong that time.. n i almost cried.

when i came out... something happened. jx called me. n i shouted at him for the first time in my life. i scolded him. cursed him. yelled at him. accused him. everything. he was pretty upset with me.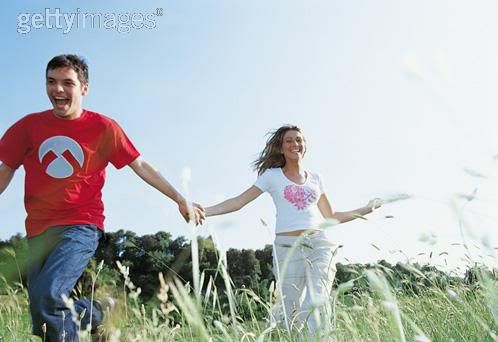 +sweet memories
somehow after that.. we managed to find excuses to buy dinner for each other.. or lunch... or supper.... n gossips flew like mad.

.. we went to the playground once..kicked sand at each other.. wa...so happy..

i didn't realized how much i enjoyed hanging out with him until one morning i woke up.. n found out its him i m thinking of. not jx anymore.

wanted so badly to just tell him how i felt that time.. but afraid that i might chase him away.. afraid that he'll leave me.. afraid that the friendship might sink.. n besides.. i m too stained with my current relationship.. so stained that i can never start anew again... until i made up my mind to concentrate on jx..... on something i already have..

... but one night.. when i tell fel all these..she told me "do not let ur past decide ur future".. i knew then wat i want..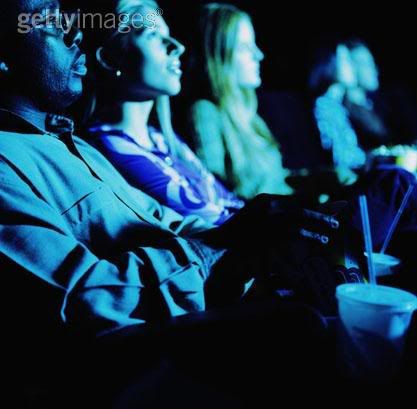 +first date
sat bus..go klcc... hehe.. in the bus.. the inertia once made us have skin contact... i adjusted myself after i m stable enough to adjust... cuz i knew he dun like it.....but to my surprise...he asked me to not go away.......wa.. so sweet..
wanted to watch troy............but hmph. watched shrek 2 instead.. but vvv nice orh..it is the most comfortable date i ever had with a guy before.

um... n funny.. too..
i remembered how he pointed at the price tag for ice cream...n shouted "Four ninety!!!!!"..hahahaha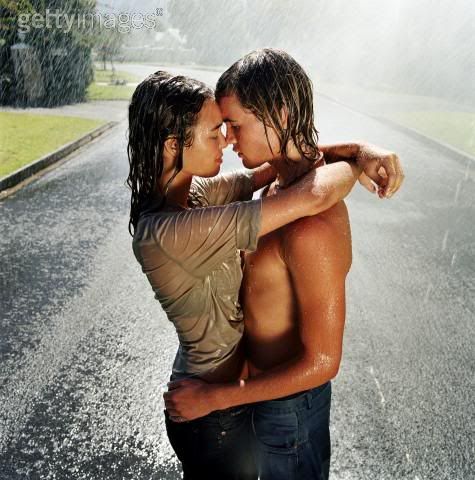 +with new king comes new followers
one day...was practicing piano for the choir.. he came....wanted to go playground again... ..so he went off first... after a while i go back to my room.. i wanted to call him....then i couldnt' find my phone.. so i ask fel to miss call.. it didn't ring.

i left it in the piano room.

..i was slumbering.. when fel shouted at me.."GOO!! GO! go!!".. n i ran as fast as i can..ran to the building.... damn! they locked the door.. everyone left.. i pissed off at teh security guard wailed at him.. until he find someone to open the door forme.. its still there!!

8 miss calls.. wa.

...then i ran back.. to get him.. it rained.. it was so cold.. he 's already there.. i told him i left my hp there.. n i ran over to the playground... it was raining.. heavily.. n i was soaked.. we went to the hut n sat down...

n he's the kind that is afraid to touch people.. so m i.. but i was too cold.. we huddled together..when i realize what i m doing.. i inched away.. he asked me not to do that.....

so cold n wet...shivering n teeth clattering..then he asked.

i was stunned.


then my senses got back to me.. i asked him silently " aren't u afraid i will 2 time u?"

..aiyA...to cut a long story short i accepted. then at night choir. jx called n i broke offwith him there n then.

ok. next one.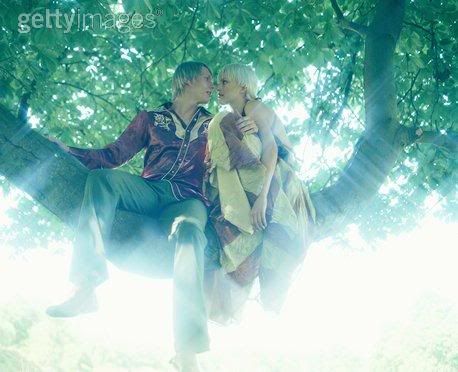 +bliss n happiness
after choir.. we went to the UFO tower hut.. everything is so new..n nice.......felt so happy for the first time..
it was like a dream.. we held hands.. he let his goatee be scratchy.. cuz he knew i like it... he knew i like to touch it..

went to MY cafe to do our paintings..while amrie played with my hp...so blissful.. just painting together... be with one another..
those 3 days....... sigh.......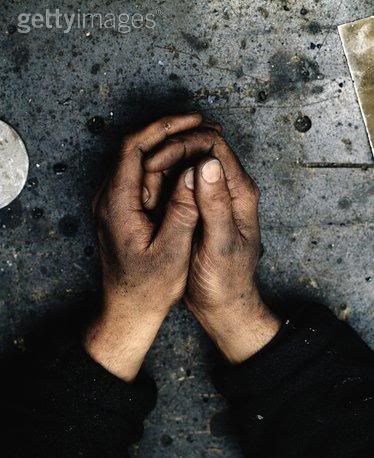 +reality hurts
but then reality strikes.. its his first relationship.... i m too stained.. too used.. not good enough.. not pure n clean enough.... i couldn't take it.... couldn't make myself stain him too. couldn't make myself be with someone like me. he deserve someone better..someone so much more better... someone with less flaws....

i broke up with him... ...i rather hurt him there n then. with just any excuse.

ah..the sky hasn't be clear for a while..
as usual.... i see ur smile up there...

yes..i have cried... but still my guilt remains...
i can see the kite flying sadly up above the dark sky...
i still miss u... still willing a miracle to happen to bring u back to me..
i m holding the string... still holding...
i can still remember n feel ur tenderness...
my loneliness is isolating me.. from everyone.. from you...
why...? why?... why did u forgive me??
all i can do is read it like a script.. forever..read those pain n hurt i inflicted on u..
i can't forgive myself...
all i wanna do is ask u to pretend that i m not there..
i open my eyes... looking at emptiness...
i forgotten all ur hopes of me...
after reading them... i'll depend on those script again... that way i'll leave..i'll be able to leave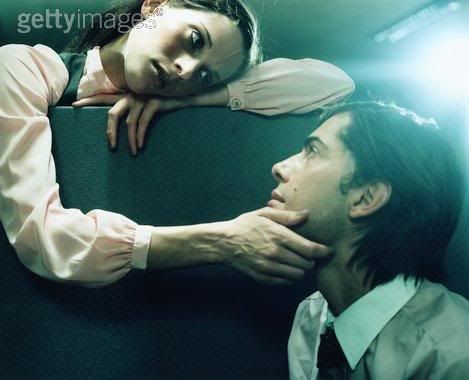 +
love triumphs
but then.. seeing him like that... so hurt n in pain.. makes me just wanna hug him... n be with him.. ...but i can't. i can't...won't.
he doesn't even wanna eat meals with me anymore.... ask me not to ask him out for lunches or dinners.. but i made him go to the prize giving ceremony with me ...
and after that we are just friends... things were simpler then. easier to end.. n to split ways when we haven't merge any..
during mid term break.. my father when to aussie for work.... i just couldn't stay in a house with just my stepmom n my step sis... i couldn't.... he offered to come to my house....
since monday he had to go to the music fiesta thing...... n i went with him.. it was organized by HELP institute... before that.. that day..he lost his handphone................
egh.
still he wanna go red box.... i know he's worried... but he deliberately dun care to please me.... we enjoyed ourselves though... n it is then... that i realize n i knew wat 'pak tor' (dating) actually is... ..never have i been so happy.. just holding hands n walking along sungei wang... or having his hands around my waist...
wait a minute.... how did we get back together????.. i forgot adi..........................................
ehehe
the last day he's here.. he was in my room........ n he hit it right on. the reason y i break up with him earlier on..even though it was on accident.... he said something that woke me out of my dreams... n i shut the door on him n i cried..... somehow.. i managed to force out wat is troubling me all these while.... n he didn't mind.. not one bit....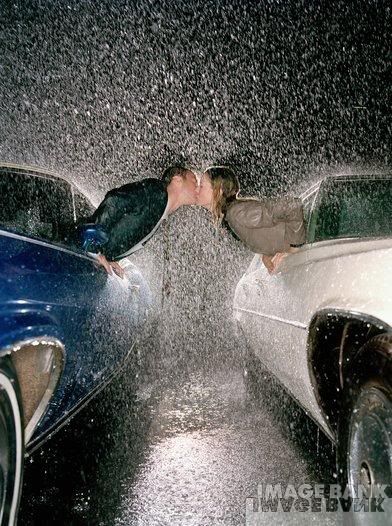 +
ups
been 3 months... too short u might say... yea.. go ahead n judge me from the duration... but i'll never regret this relationship... for i know now that love doesn't have to hurt...n love isn't selfish...
when i m down... he's there to crap things up.. when its raining.. he's always there to offer an umbrella.. whenever i call him..he's there...except for the time he is sleeping.. which is getting irritatingly more often..
its thru him i realize how beautiful skies can be.. stars or moon... or clouds..
those moments when we just enjoy each other.. watching movies.. or doing work.. or arguing... or crapping.. every moment of them i cherish... i cherish so much.. n i hope n hope he doesn't walk out on me like how my mom did. n i hope that he'll love me as much as i love him one day..
every morning.. just waking up.. i m able to smile..but when light dawn... i couldn't help but call him just to hear his voice... hear him waking up.. every moment of my time, i wanted to spend it with him.. cuz i know he'll leave me one day.. he was never commited to me..
slowly day by day... our lives seemed to merge together.. our finances got mixed up.. art materials n food.. n outings.. sometimes i pay.. n sometimes he pay... our music list got mixed up.. i like christian music now.. so much.
n whenever i read a book..or see a movie... i begin to judge them as how he would judge them...i even begin mixing my food thoroughly with gravy before i eat them... i slept without blankets n pillow just like him... back facing up..
we ate each other's favourite foods.. n our menu got mixed again.. even our words were alike now...
our friends too.. no.. they are not lamp posts..never are...
the simple joy of just holding hands..or simply feeling his presence next to me.. or simply being fed by him... being escorted.. books n stuffs being held by him..sitting next to him in the bus..watching him sleep.. our mixed properties.. i love them all.. love them..every single one of them..
we could talk of anything n everything... from the most intimate stuffs to serious debating when it comes to assignments...
as everyday passes... i begin to get more n more afraid that he'll leave..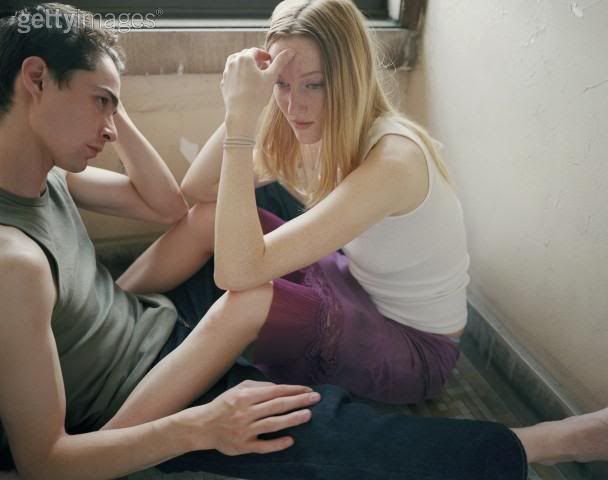 +
downs
of course.. those hectic assignments schedule drove us crazy.. i m coping with almost 2 person's work.. n he had trouble staying awake most of the time.. it was stressful.. we blew our temper at each other... but after each assignment is over... everything is fine once more....
i get too caught up trying to get him to pass up every assignment... too much that i forgot that it isn't my business.. even if i do care..it isn't my business..
i even try to force him to go to classes.. so much often that i kept calling himt o wake him up.. to remind him.. that in the end.. i felt as if i m forcing him to do something he don't wanna do..n i knew that he is getting more n more irritated by me... felt as if i m controlling him... was in such a dillema... doing this is for his own good... but if i don't, we might be happier.. would i choose happiness over his future?
it carried on hour by hour that he got so fed up with me that he rather lie to me about his assignments...
n everytime i helped him with assignments.. it is already so near submission time that i have a hard time doing everything nicely... n i often screw things up for him instead..
some kinda gf huh......
as time passed.. we found that we couldn't stand each other's behaviour as well.. especially in public... getting harder n harder for both of us to be considerate with each other...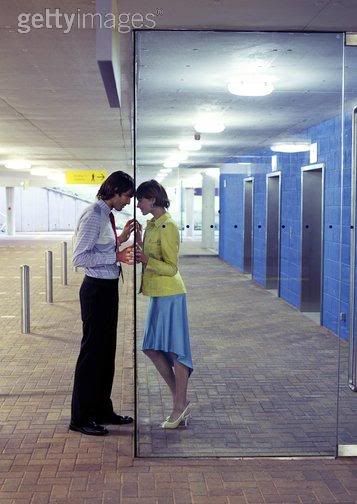 +differences
n then again.. there's differences between us.. as much as there are similiarities.. yea. we could talk non stop... n we have music..n books n movies n food to pull us together.. but more importantly.. our concept of love n life is different. he wanted to try everything before settling down.. while i m looking at marriage with every relationship that comes my way.. he wanted to live simple... while i wanted to be successful...i couldn't understand it then...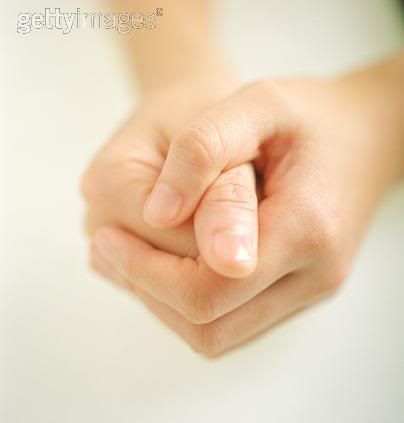 +religion
he's a christian.. i m not. every tuesday... i get pressured... either him or auds would try to get me to go to CF.. n i cannot fit in...... i cannot at all....
it is wrong for a christian to be with a non believer... very wrong..
but then again... that day when i went out with my high school friends.. i couldn't fit in with them too... it was just yesterday i realized that its because i have been hanging out with christians too much that i began to be like them.. christians are more pure.. less selfish.. more open and full of love and caring... they love God so much that they love everythign that God love as well..
it was then that i realized that i have changed... so much.. in a very difficult situation..neither m i a buddhist...but neither m i a christian.. i m in between... believing in God n being more like a christian .. but i cannot fully be one... my late mother's death wish is for me never to believe in christianity...
day n day passes... my faith in God grew.. not because of him.. but because i simply wanted to believe... n its getting harder n harder for me to show it out to everyone around me that i have changed... its like having big 40DDDD boobs overnight n going out to meet friends whome u see everyday... its so obvious that u deliberately change to be better...instead of a natural course..
unequally yoked... i still do not understand... i m not a non-believer.. i just have not commit myself as fully as he does....
n i do not understand ..y with every single relationship... i have to change so much to adapt to the one i love... not that i m complaining that these changes aren't good...but y????????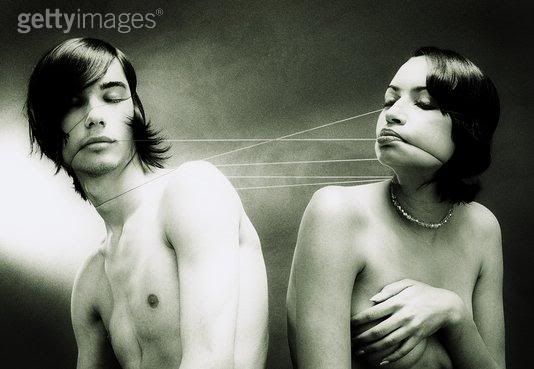 +power of love
so hard to hold on... so hard.. he is suffering.. all the time.. just because he want me to be happy... he's holding on because he felt that i need love... felt that i needed him... not because he wanted to be with me... i feel so pathetic....
while me.. i m hanging on to him ..joined together by a thin spindly strand of fine hair of love.... .. bout to snap any minute by the weight of our differences.....
honesty hurts... n i can't pretend any longer that it doesn't...
i know he'll leave...one day... who m i to keep him? he'll stay if i ask him to.. but only because i m asking.. not because he loves me...... i know he doesn't need me..
i rather him come back to me willingly...
i do not expect much... i could only pray everynight to my new God so that we'll have another day...
when u don't expect too much from life.....u will come to realise that every little thing is beautiful.....
everytime we walked to cyberia at night.. our shadows.. our hands intertwined.. i wonder n wonder whether izzit the last time i'll ever see this sight...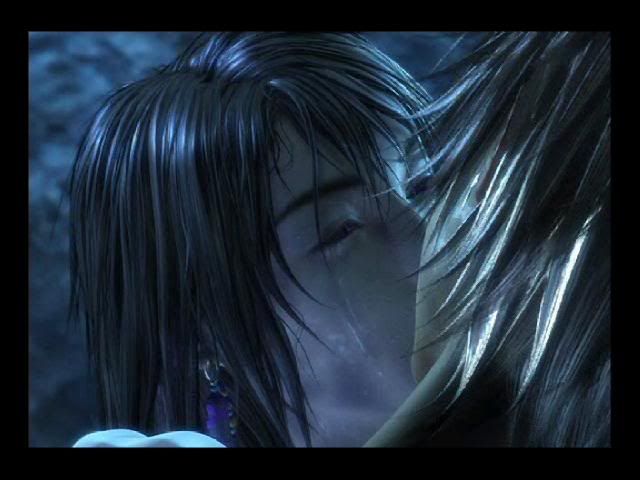 +last days
before the holidays started... i already planned to end it when the new trimester starts...
during the holidays... i went to his house... there was a night where i could keep it no longer..n i blurted out to him in tears that i planned to leave him...
even then..he did not let what i said affect him... he kept smiling n joking.. he kept telling me to go to sleep...because when i wake up.. everything will be alright...
... few days after that...he came to me.. n blurted out how awful he felt .. about our differences... n about what he wanted... n it is decided that it is better if we break up....
he said that he would come back when we r not unequally yoked.. ...would he really...
there was 2 days left before i leave for kl.... ..a few hours left.. everything we do right now seemed so rare n sacred..knowing they are not going to happen again.. i could just watch him drive n feel the most searing pain in my heart... everytime our lips touched...i dun feel like moving them... fearing that once they are apart... they will never meet again... each time we kissed.. our faces were wet with tears..
is this wat christianity is?? breeding among themselves?? wrong to love outside their holy circle... ??
how much more do i need to change in order to sustain this relationship??...how much more does he need to suffer in order to sustain this relationship??
or is religion just n excuse for us to be separated??
during our very last hours...he look so sad that i would do anything to cheer him up... i told him to go to sleep.. n that it would be alright when he wakes up....
he replied....."no....cuz when i wake up.. u won't be there next to me.."
........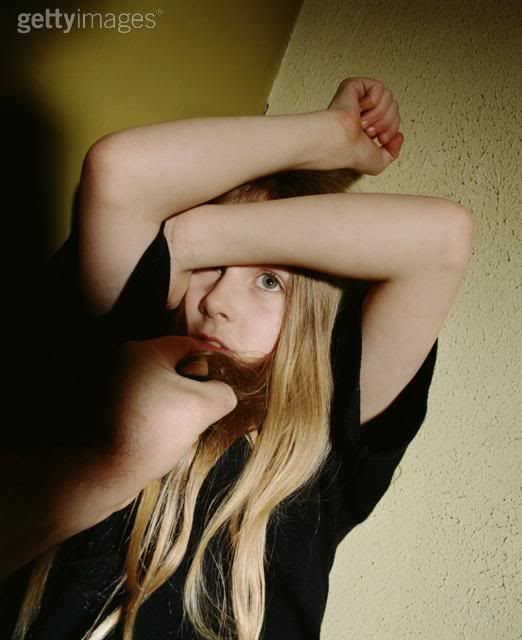 +abuse
i was determined to run away... i m sick n tired of him beating me... all the damn time...he had no idea...wat kinda nightmare he give me..

but he is bringing us to KFC tonight.. ...one more meal...one more before i go..
as i sat there... forlornly... on the brink of tears... listening to whatever he said... cuz i know it will be the last time i ever listen to him... i think back on all those times he cared for me.. n somehow those times when he abuses me doesn't matter anymore... wanted to leave so badly... but didn't have the courage to leave.. at all...

the next day.. i went to school... yes... i didn't leave... i couldn't...i was a wimp.. i rather be beaten than to be alone out on the streets.......

n then... the guy i used to have a crush on.. he came to me n said, "eeyer.....yesterday i saw u at KFC...ur family look so happy.. while u look so ugly.. sitting there wearing that oversized shirt.. never seen someone so ugly before."


i felt like killing myself that very moment.

they all think they knew who i m.. n how i m..... but they don't....
+hope
as we are eating... our last meal... i m eating unusually slow... slower than him..for once... i remembered back then during that KFC meal... n i felt exactly the same... just dun feel like leaving anymore... somehow those differences n those pain doesn't matter.. who cares if we wasted hours crying over us... i dun care as long as we r together...
cuz i still love him.. still do... very much..
ah.... but i couldn't be so selfish could i? i knew he would stay if i ask... but he would be suffering again... yearning for his freedom once we r together once more....
so.. i guess i just have to move on...
well...
i'll make it...i will...alone
.. ..
i knew it from the start..why m i so stubborn .. why did i held on for so long... trying to make him into someone he's not...why........
right now i have to stop expecting any more calls or smses from him... its hard... everytime i stare at the hp.. willing it to ring.. willing every sms i receive to be from him...
i went out just now.... it take the whole of my guts not to just crumble to the ground n cry for pain's satisfaction. .. in front of everyone.. i dun care...
saw the world... so many options.. so many other guys out there... somehow none of them interest me... but i know..that its the opposite for him...
its only natural for someone to sacrifice fully n solely for the one they love.... not for sacrifice's sake... but its something so natural... tthat i do not understand it myself...
well..he fell in love with me reading this blog... i guess its time for him to fall out of love with me reading this right now.
for all those times you stood by me..
times when i blew my temper at u, but u still stay be my side...

for all those truth that u made me see..
for being honest with me.. for being transparent with me..
for all those joy u brought to my life..
for making me see that love n life do have a meaning.. n love n life doesn't have to hurt..
for all the wrong that you made right.
for telling me that its alright although i m stained...for correcting all the wrong concepts of love..
for every dream u made come true..
u r the dream itself...

for all the love i found in you..
.....
i'll be forever thankful ... ur the one who held me up. never let me fall...
even when i keep letting u fall... n making u fall..
u r the one who saw me thru... thru it all...

even when u have to forget about urself in the process...
u were my strength when i was weak.. u were my vioce when i couldn't speak..
you were my eyes when i couldn't see.. u saw the best there was in me..
lifted me up when i couldn't reach... u gave me faith cuz u believed...
i m everything i m..because u loved me.
u gave me wings n made me fly..made me wanna chase my dreams once more... design buildings...
u touched my hand i could touch the sky... i really thought i could do anything at all... anything as long as u r with me...
i lost my faith, u gave it back to me..made me believe in God once more... for making me have a purpose in life..
u said no star was out of reach..
u stood by me n i stood tall... this is because i m short..ok?
i had ur love.... i had it all.at least.. i thought i had it all....
i m grateful for each day u gave me...maybe i dunno that much.. but i know this much is true..
i was blessed because i was loved by u....
u were always there for me.. the tender wind that carried me.. a light in the dark shining ur love into my life..
u have been my inspiration..thru the lies..u were the truth..
My world is a better place because of u.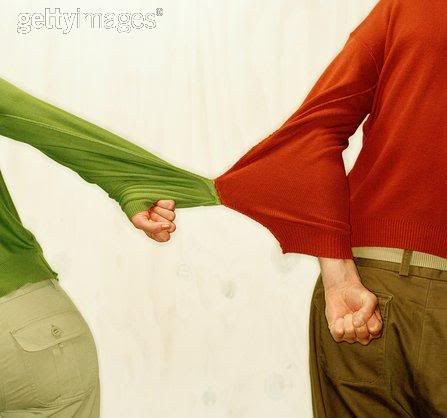 + EXCUSE
i flipped thru our photos...i miss u...yes.. though its hidden.. sometimes visible..
last winter....our laughter were so so sweet..n melodious..

watching your tear streaked face..looking at me..saying "goodbye".
before i could get this word into my head.. you already ran so so far away..

maybe u already gave up on me... maybe its hard to turn back.. i know..i m at fault...
please...i beg u.. gimme a reason to say out that you do not love me..

eventhough its me who cannot understand.. can u just forgive me?
please don't treat this break up as ur request.. ur calling..

i know that the excuse for your pain is because you keep on wanting to leave me..
please turn back.... i promise i'll walk with u..side by side until the end ..

eventhough there won't be an ending for us.. i still can withstand n bear this..
i know your pain...is all because of my promises....'

you said you tried to tolerate me.. those silent moments were moments of forgiveness..

if u really have to leave...at least remember me...
but if u are hurt n sad... please forget me. ~jay chou


damn it. i love him. n even this..i do not have the courage to tell him... fearing there won't be a reply... fearing rejection... so i rather pretend i do not care ..n pretend i m alright..n that nothing..n no one.. n he does not affect me.
so painful... yet i must hide it... fearing he'll come back for guilt's sake.. for my sake.. for everything but love.. y.. the night seemed colder... fan seemed more windy... air around me seemed to be enveloping me.... ah... of course... cuz i m no longer distracted by his touch no more.
do i really have to force myself to let go?? its taking the whole of my heart n my guts to stop myself from telling him not to leave me........ but i can't be selfish... as long as he's happy.