happy new year.

will post all of the photos when i m feeling better.. n a full account of what happened.
it was dinner n a show really..
wanted to go carmens but was too boozed up to walk.. sorry. u guys were just a street away.

was damn wasted. wasted wasted.

went home n puked.. while my dad lay drunken on the sofa.
in the morning..

me : so did u get drunk?
dad: yea... did you?
me: yeh.... i vomited in the toilet.
*dad gives funny face*
me: omg. i bet you thought that YOU vomited.
dad: yea. i thought I vomited. so its you. not me. haha
me: so you were more drunk than me i supposed.
dad: i din vomit. you did
me: how do u know for sure... hah!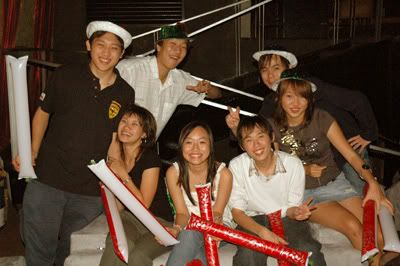 >top : david, teck aun, marcus, teck aun's sis ( sorry i din get your name...:( )
bottom: me, chuen's friend( hey, actually they din tell me all the girls' name), chuen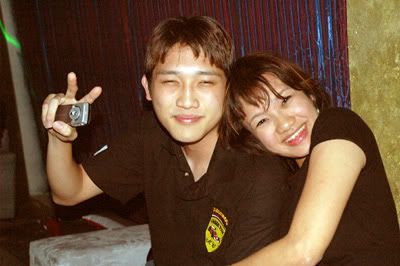 on the way to booze land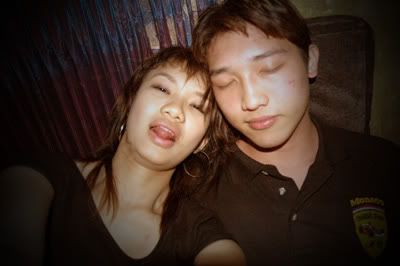 oh we are in booze land alright..
more photos coming up.. prolly tomoro.. when i got time to photoshop..