Skin Care

What facial cleanser do you use?

everyone knows that i don't wash my face... but when i m really desperate i use this...
its gel-like.. i put it on my make up face dry.. massage it in and then wash off.. but i used this product since i got into MMU.. so u can practically count how many times i washed my face since coming here... the tube is almost half full

i don't use moisturizer too.. hahahaaha OMG i m so MANLY.. FUCK... but there was this period of time after the MTV production when i got really damn dark so i bought this to make myself fair again, but of cos no miracles

How many times a day do you wash your face?
i don't wash my face lok

Do you use eye makeup remover?
yea.. when i m rushed i use baby pet pet wipes.. it works damn good ok..no weird chemicals cuz its for babies.. n wipe off any kind of make up too..
for mascara i will be forced to use the Shu Uemura Oil Cleanser. i din buy it ok.. it came in the prize package i won for the shu uemura competition

If so, What kind?

not this brand la of cos. anything works la. i m not very picky
i bet you can wash tattoo off with this. LOL. its good.. but if it gets in ur eyes ur vision will be blurred for a while..

Is your skin oily, dry, or combination skin?
dunno ah. combo gua
What is the best part about your skin?
that it is smooth? so far la.

What are your skin problems?
I get dark easily... big bad eye bags too.. and when i get pimples. it fucking big ok. n i got pretty bad scars too


Makeup
What foundation do you use?

YAY MY FAVOURITE PART....
ok i used to use Shu Uemura Under UV base, it is damn light but i finsihed it...
so right now i m using Laura Mercier's hydrating foundation in Sand... I love love love it! eh why this questionaire so useless.. never ask about concealers n camouflage one? i ask for it la.
What concealers do you use?
um.. concealers are for eye area right.. cuz it slides and its oily...

so gotta use camouflage for face.. it doesn't slide as much n you can build up on the parts u wanna cove3r, concealer u wanna build it keep sliding. damn annoying
for concealer i use MAC studio stick.. seriously MAC products are damn overrated. useless wan.
camouflage i use laura mercier camouflage. EFFING good lor. really. got 2 shades for u to mix somore

What powder do you use?
Shu Uemura Loose powder... it was in the prize package too.. dunno what to do without it. its ok la.. translucent and light enough


What eyebrow pencil do you use?

Shu uemura seal brown eyebrow pencil.. also from the prize box.. ok la natural lor. but need to sharpen geh

What eyeliner do you use?
some cheap loreal shit . useless. brush damn thick always make me look gothic. fuck la. i need some elegant wand to draw thin lines. not some fat clumsy loreal shit. oh is liquid btw
wow its so bad i cant even find the damn pic

What is your favorite eyeshadow?


hmm.. mac pigments lor..the only usable products from MAC is their eye range products.. ish.. ok la. need to mix with the liquid before usage.. and my pallete is not the one up there.. my got cold colours only

and the kate eyeshadow but my pallete is not in the picture... mine has some gold flakes pallete wan..

What mascara do you use?


i used loreal shocking volume.. it was good la.. but damn hard to wash off cuz of teh white primer... i switched to the lighter majorca majolica mascara.. it is smoother than loreal but the volume it gives is not that good lor. but its lighter n easier to wash off.. if i put the primer first n use the majorca then its good for a dramatic day out. eh why the questionnaire never ask about blush. useless
What blusher do you use?
benefit's benetint. the most natural blush. ever. can last damn long
PLUS it can be used to stain the lips. its kinda cool huh.

What are your favorite lipbalms/glosses/sticks?:

i love shu uemura lipsticks.. once u have used it u wont use anything else.. it is wet, glides easily.. n very good to the touch.. no sticky firm feeling.. very light feeling..

don't buy MAC lipglass pls. awful. its damn dry.. not suitable for young women.. maybe for older women whose lipsticks always feather...

i use maquillage glossy gloss its amazing. it has 3 layers of shine too!
i use shu uemura's lip liner too..mine is in nude

Hair
Do you color your hair?
duh.
What is your stylists name?
no idea.. its always diff each time

What salon do you go to?
no idea.. its always diff each time maybe thats why my hair look so bad

What is your natural hair color?
dark dark brown lor
What is your hair color now?
lighter shade of brown.. damn sien

Do you have straight or curly hair?
curly naturally...but its north south east west that curly... its not the glam curly

Do you use a curling iron?
Yea..vinn recomended babyliss.. it was good still using it.. i think its industry std if i m not mistaken

A straightener?
Vidal sassoon one
Do you use a blowdryer?
of cos la
Do you use gel and if so, what kind?
Lucido souffle'

Do you use mousse, and if so, what kind?
loreal spray n mousse

What shampoo do you use?
Sunsilk but its bad for me
What conditioner do you use?
Sunsilk lok

Do you use leave in conditioner?
got use vitamin la..


Scents
What deodorant do you use?
wats a deodorant????

What body wash do you use?
impulse cool

Do you use a loofah, washcloth or soap to wash?
hand la

What perfumes do you use or like? Name five.
5????? you buy ah.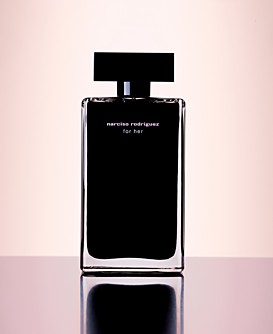 Narciso Rodriguez however u spell it eu de toilette FOR HER... it has a woody distintive smell to it
and also body splash... from victoria secrets..love it!

Do you always have to smell good?
I WISH

Jewelry
Are diamonds really a girl's best friend?
No.. maybe not yet.. i dunno. but No

What is your jewelry essential?
no.. dunno

What jewelry do you wear most?
love ring from my parents

What jewelry do you crave most?
dunno.. belly ring? i dunno


Purses and Shoes
How many purses do you own?

a fake Chloe Paddington from Hong kong. looks like trash now. lol
some old bags..

Which is your favorite?
none
How many shoes do you own?
10 like that gua.. very little liao ok

Which pair is your favorite?
black peeptoe heels... boots from hk

Who is your favorite handbag designer?
Chloe.. or YSL

Who is your favorite shoe designer?
pasar malam

This or that;
Manolos or Jimmy Choos?
dunno
Dolce and Gabbana or Chanel?
wtf
Micheal Kors or Bebe?
DUNNO AH

Louis Vuitton or Coach?
YOR
Gucci or Prada?
tiu

Miscellaneous
Favorite Magazine to read?
popteen.. queen.. 2design

Favorite nail polish?
Cheap ones.

Favourite Book?
finally.. something to show my intelligence in this stupid interview.. ok get ready

one hit wonders = audrey niffenneger The time traveller's wife
stolen child
Fantasy - golden compass trilogy by philip pullman
Spiderwick chronicles
edge chronicles by patrick steward and chris riddell
Septimus heap chronicles
Eragon trilogy
Inkheart chronicles
Harry potter duh
lemony snickets

Crime = dean koontz's books
chuck palahnuik's books

Adventure - Wilbur Smith's books
others = twilight chronicles, stephenie meyer
i don't read romance/chick lits.

Favorite Band?
wat?????

Favorite Girly Movie?
favourite GIRLY movie???? GIRLY>???
ok i had enough of this shit already.

Are you high maintenence?
SUPER LOR. for one, dun ask me about my favourite girly movie. sohai. or favourite band. or some other girly shit

Do you enjoy being a girl?
OMG WAT FUCKING QUESTION IS THIS????????
yes la yes la of cos i like my boobs damn geng ok. this is ridiculous